Winter
Driving Tips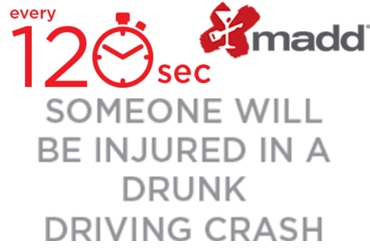 Snow and ice can be both frightening and dangerous for automobile travel. Here are a few safety tips for dealing with winter road emergencies... Always make sure your vehicle is in peak operating condition. Keep at least half a tank of gasoline in your vehicle at all times. Don't stop if you can avoid it and give yourself several more car lengths between yourself and the vehicle in front of you. Keep emergency supplies such as blankets and water in your vehicle during the winter months for use if you become stranded. For more tips like these, check out this link.
Credit Card
Skimmers
When you swipe your credit or debit card at a gas station pump, an ATM, or a vending machine, your account information could be stolen. Event though card skimmers are an old technology, they are very much still used by theives today. Spotting a skimmer can sometimes be difficult so here are some tips to help protect you from skimming- First, check for tampering. Second, wiggle everything: ATMs are solidly constructed and generally don't have any jiggling or loose parts. Lastly, cover your hand when you enter your pin on the pin pad in order to defeat pin-hole cameras installed on skimmers. For more information regarding card skimming, check out this article.
"Crime prevention, detection
and Deterrence are the keys
to prevent becoming a victim"
Featured Cold Case
In 1983, 20-year old Debbie Eckles was found unresponsive inside of her home located in the Walkertown section of Hazard on Turner Avenue. She was stabbed multiple times. It was very obvious from the beginning of this investigation that Debbie personally knew her killer. We wish to solve this case for multiple reasons. Chiefly of which, to bring closure to Debbie's living family members. Even though over 30 years have passed, we believe that the person responsible for Debbie's murder is still out there and may even be reading this statement. NOW IS THE TIME TO BRING CLOSURE. If you or anyone you know has information regarding this crime, you are encouraged to contact the HPD directly or submit an anonymous tip.
Read more
606 436-2222
800 HIGH STREET
HAZARD, KY 41701
You may also contact us via email at mail@hazardpd.org or by facsimile- 606.439.0956
Follow us
Over the years, we have relied on you to help us solve cases and recover property. An abundance of this success has been accomplished by tips given through social media such as our facebook page. We encourage you to visit our social sites frequently and, as always, any help you can provide is truly welcomed and appreciated. Thank you.