Our

history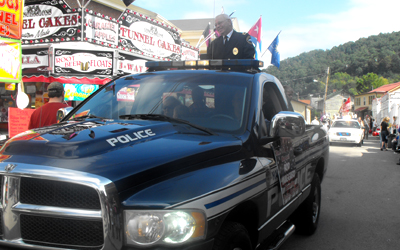 Former Chief of Police, Rod Maggard
Former Chief of Police Rod Maggard led the Black Gold Parade in 2012. Chief Maggard is seen standing in the bed of a Dodge pickup the Hazard Police Department seized during a high-profile drug investigation. This vehicle was subsequently forfeited to the department.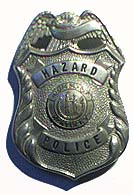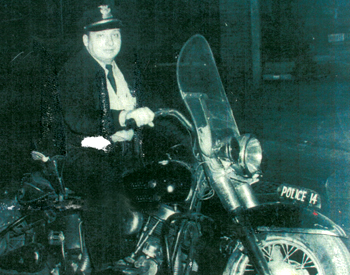 Former Chief of Police, Sam "Bud" Luttrell
Operating one of the departments motorcycles.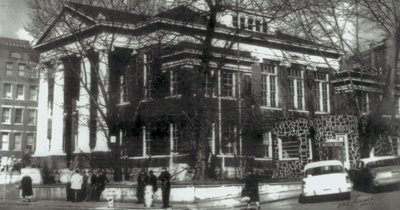 "Coal House"
Referred to as the "Coal House", the Hazard Police Department was once located in the Court House. The entrance was located in the lower right corner of this picture.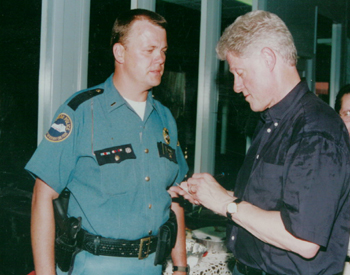 Bill Clinton Visit
Former Mayor Gorman invited President Bill Clinton to Hazard in 1999, and on July 5 of that year hosted President Clinton and civil rights activist Jesse Jackson during their tour and presentation to the community. Over 20,000 people gathered in Hazard to welcome the Commander-in-Chief to Eastern Kentucky. Standing on the left is the current Chief of Police, Minor Allen.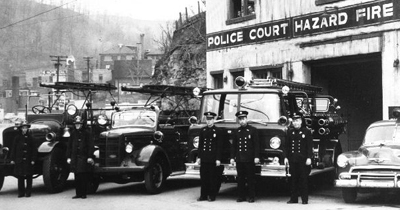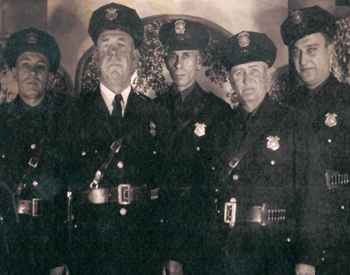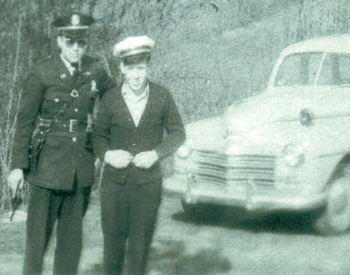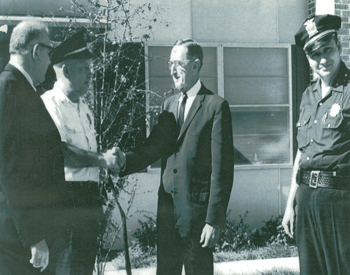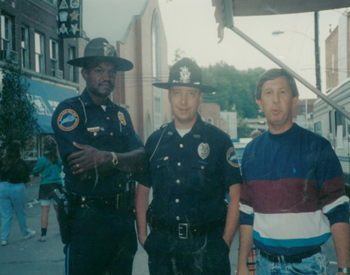 Black Gold Festival
Homer Whitson (left) and former Chief of Police, Ronnie Bryant (center) are pictured while on foot patrol during the Black Gold Festival.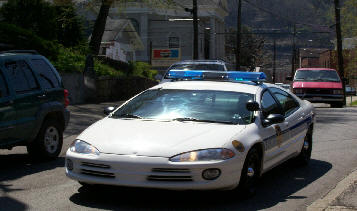 Time for new rotors already?
Pictured here is a 2003 Dodge Intrepid. These Intrepids were used by the department until 2007 at which time the department began to phase them out of its' fleet.